The Black Woodstock Festival
The great State of Illinois is home to The Illinois Black Woodstock Festival Juneteenth Edition.
This event will be hosted in the City of East Saint Louis, IL every year; (location) 8221 State Street 62203- East Saint Louis Community Park.
We've put a spin on the infamous Woodstock theme by inviting over 50-100 solidified Black owned businesses and enthusiast from around the world for a day of commerce, family fun, live performances.
"We want to provide a safe place for Black business owners to capitalize on a large scale!" "Everyone is welcome at this event! It's an experience that you don't want to miss!"
-Founder/CEO Courtney Woolery
Are you interested in joining the Illinois Black Woodstock Festival? If so, then click the link below and pick an option that's best for you!
All food vendors/ novelty vendors & alcohol vendors must comply with the East Saint Louis Health Departments vending policy and requirements. Please visit their website for details.
All events are non refundable! Cancellations due to inclement weather will be announced to each vendor and the event will be rescheduled!
Sponsorship options are available below!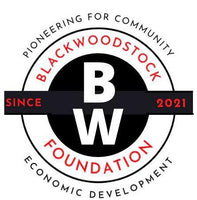 Become A Sponsor
Sonsorships provide a tremendous amount of exposure for your business, to our community and their allies! Based on feedback from our attendees and participants, each event is a fantastic, beneficial, rewarding experience. Please feel free to click the link/TOESTL link/BWF and select a sponsorship package that provides the best opprotunity for your company! Contact us by email info@blkwoodstock.com or call (618)744-8654
Sponsorship Checkout